Blackhawk Casino Opens as Horseshoe Blackhawk After Ribbon-Cutting Event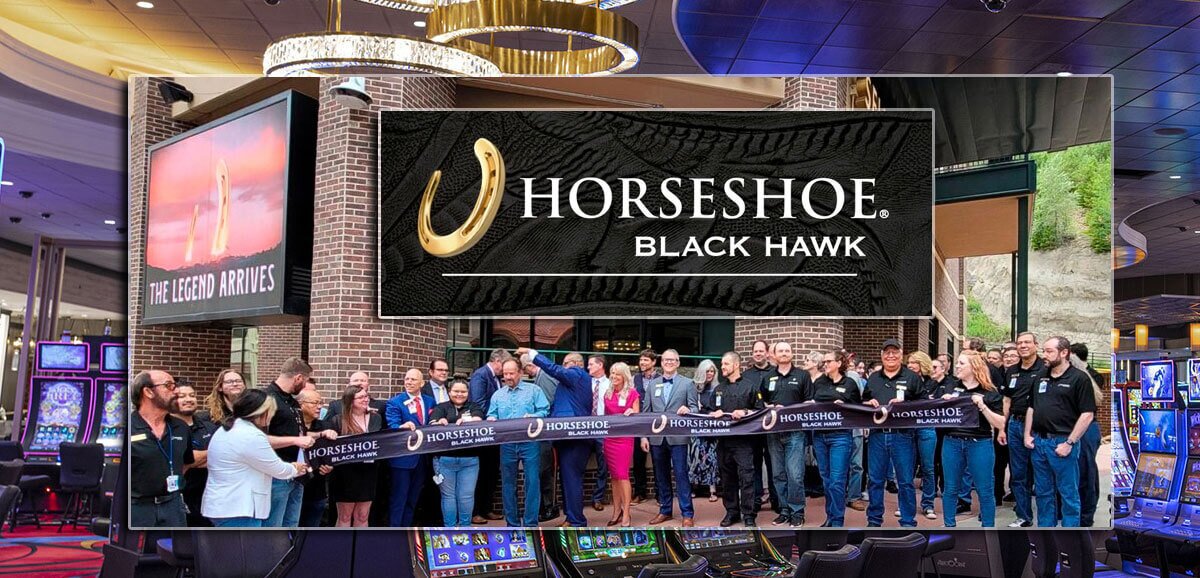 Isle Casino in Denver is now known as Horsehoe Blackhawk after last Friday' ribbon-cutting ceremony.
The Blackhawk hotel will remain open while undergoing a transformation that is expected to last until the fall.
The Horseshoe Casino is one of the brands owned and operated by gambling industry giant Caesars Entertainment.
Isle Casino in Blackhawk in Denver is now known as Horseshoe Black Hawk after last Friday's ribbon-cutting ceremony.
Caesars' Isle Casino opens up as rebranded Horseshoe Black Hawk property with a ribbon-cutting ceremony in Colorado https://t.co/IGM7qv0jaw

— Yogonet News (@YogonetNews) August 4, 2022
The transformation of the 42,000-square-foot gaming complex with more than 900 slot machines will continue until the fall with the casino remaining open throughout the process.
Per Isle Casino Hotel Black Hawk SVP and General Manage Norris Hamilton:
"Isle Casino Hotel Black Hawk is the premier choice for gaming, dining, and nightlife and the transformation into the iconic Horseshoe brand will only enhance the experience for our guests. We couldn't be more excited to bring this legendary brand to Colorado and continue to offer unparalleled and elevated experiences."
Casino to Undergo a Renovation
The rebrand will include an interior renovation which includes enhanced gaming rooms and an updated casino floor. Incorporated in the transformation are tooled leather, colors, and the brand's signature gold horseshoe iconography.
The casino's poker room will also be rebranded as a WSOP Poker Room in a move that is set to coincide with the 2022 WSOP event which will be held at the Las Vegas strip.
Food and beverage choices will also be enhanced with Brews Brothers joining its existing fine-dining option Roxy's Restaurant and Bar. A Brew Brothers bar will likewise be launched in partnership with Caesars Sportsbook for customer sports viewing on game days.
Horseshoe Casino
The Horseshoe Casino brand was founded in 1951 with the now-defunct Binion's Horseshoe. It was acquired by Caesars Entertainment in 2004 when the casino operator was then known as El Dorado Resorts.
Isle Casino becomes the 9th Horseshoe Casino in the U.S. after Horseshoe Hammond, Horseshoe Council Bluffs, Horseshoe Bossier City, Horseshoe Tunica, Horseshoe Baltimore, Horseshoe Indianapolis, Horseshoe St. Louis, and Horseshoe Las Vegas.
Caesars Entertainment is one of the biggest companies in the U.S. casino and entertainment industry. It operates other casino brands such as Caesars Palace, Harrah's, and Planet Hollywood.