Dallas Baptist vs. Virginia College Baseball Odds & Pick: How to Bet the Columbia Super Regional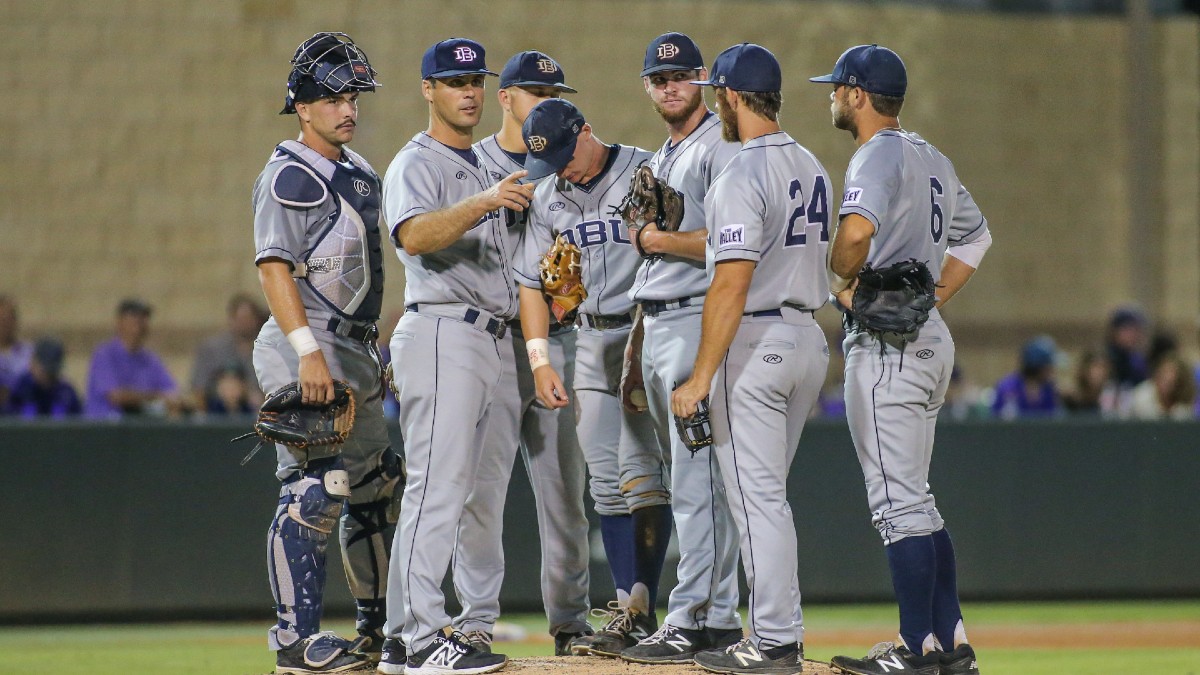 Dallas Baptist vs. Virginia Odds & Schedule
Columbia Regional: June 12-14*
Odds

Game 1

Series

Futures

Dallas Baptist

-110

-110

+2500

Virginia

-110

-110

+3000

Odds as of Thursday afternoon and via BetMGM.
Game 1: Saturday, noon ET on ESPNU
Game 2: Sunday, noon ET on ESPN2/ESPNU
Game 3*: Monday, 1 p.m. ET on ESPNU
Series schedule and programming are subject to change due to flex scheduling and inclement weather.
---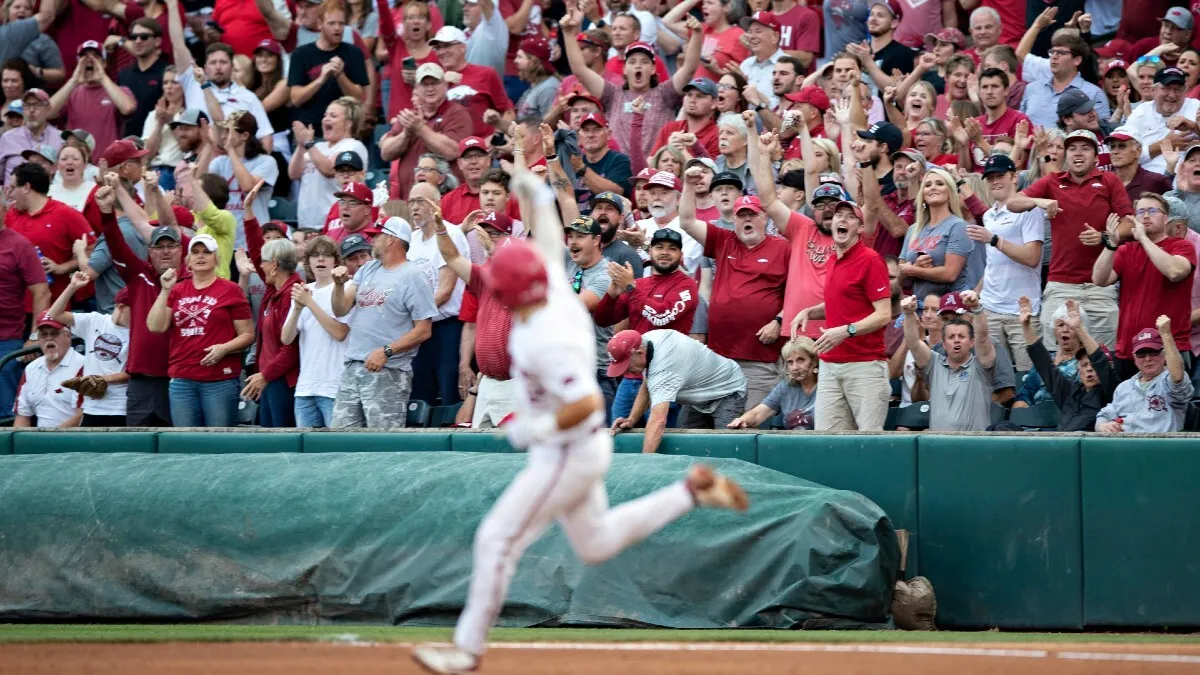 Collin Wilson's Super Regionals Betting Guide
Dallas Baptist (40-16) vs. Virginia (33-24)
Series Betting Analysis
Virginia is sneaking through most brackets undetected thanks to an opening loss to South Carolina in the Columbia regional.
Weather extended the Columbia finale to Tuesday morning, when the Cavaliers executed a comeback in the eighth inning that resulted in a 10th-inning regional clincher.
Be aware of Cavalier Devin Ortiz, who pitched the first four innings before homering in extras.
What the Hoos lack in hitting, they more than make up for in pitching. Virginia ranks 15th in ERA and eighth in strikeouts per nine, compensating for an offense that has been anemic most of the season.
Starter Andrew Abbott is second nationally in strikeouts, while closer Stephen Schoch has 52 punchouts over 35.2 innings. The Virginia pitchers will look to avoid a roster full of bombers in Dallas Baptist as much as possible.
DBU second baseman Jackson Glenn has 19 home runs on the season, leading the Pats to a rank of fourth in home runs per game and fifth in slugging percentage.
Dallas Baptist does have a good one-two punch on the starting staff, but ace Dominic Hamel was shredded by Oregon State in the Fort Worth opener. Hamel allowed five earned runs in 6.1 innings while totaling 95 pitches. The staff ace has exceeded seven innings pitched in an outing just once the entire season.
Probable Starting Pitchers & Projected Odds
| | | | |
| --- | --- | --- | --- |
| Game | Dallas Baptist | Virginia | Proj. |
| 1 | Dominic Hamel | Andrew Abbott | UVA -110 |
| 2 | Rhett Kouba | Mike Vasil | DBU -130 |
| 3* | Luke Eldred | Matt Wyatt | UVA -105 |
Abbott should outduel Hamel in the opener, where Virginia is technically the host.
The Cavaliers are finding ways to win ball games late, a characteristic that always fits an underdog's profile on the journey to Omaha.
Virginia is a team I would take a longshot flier on to win the whole championship. The winner of this super regional avoids the Arkansas-Vanderbilt side of the bracket and gets Texas in its respective bracket final.
Pick: Virginia -115 or better