MLB Colorado Rockies vs San Diego Padres same game parlay (+380 odds) today 8/4: Brandon Drury, Joe Musgrove perform in Petco Park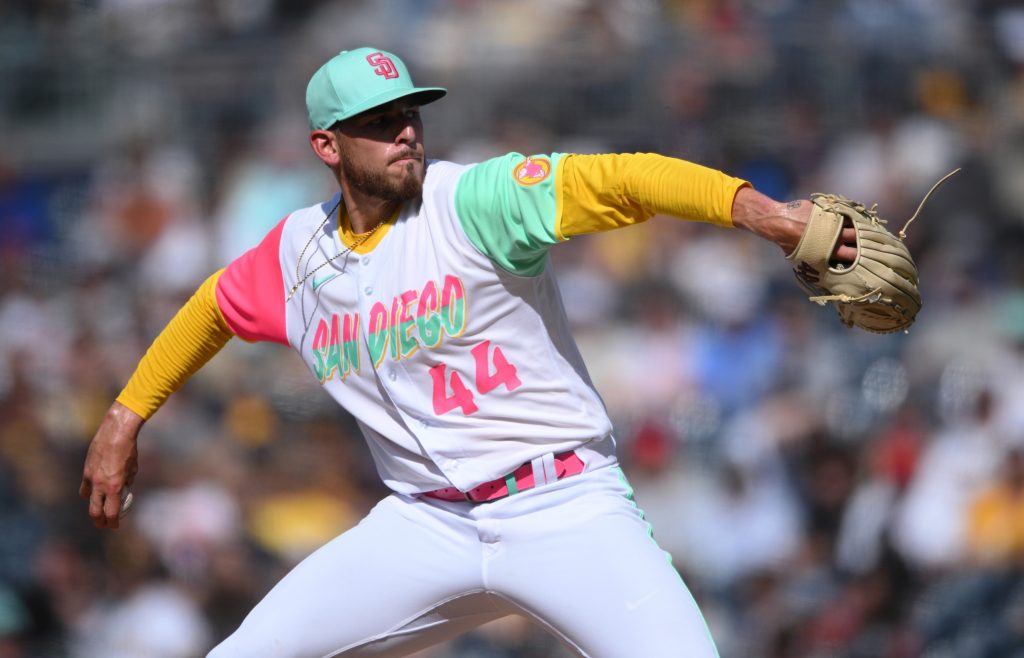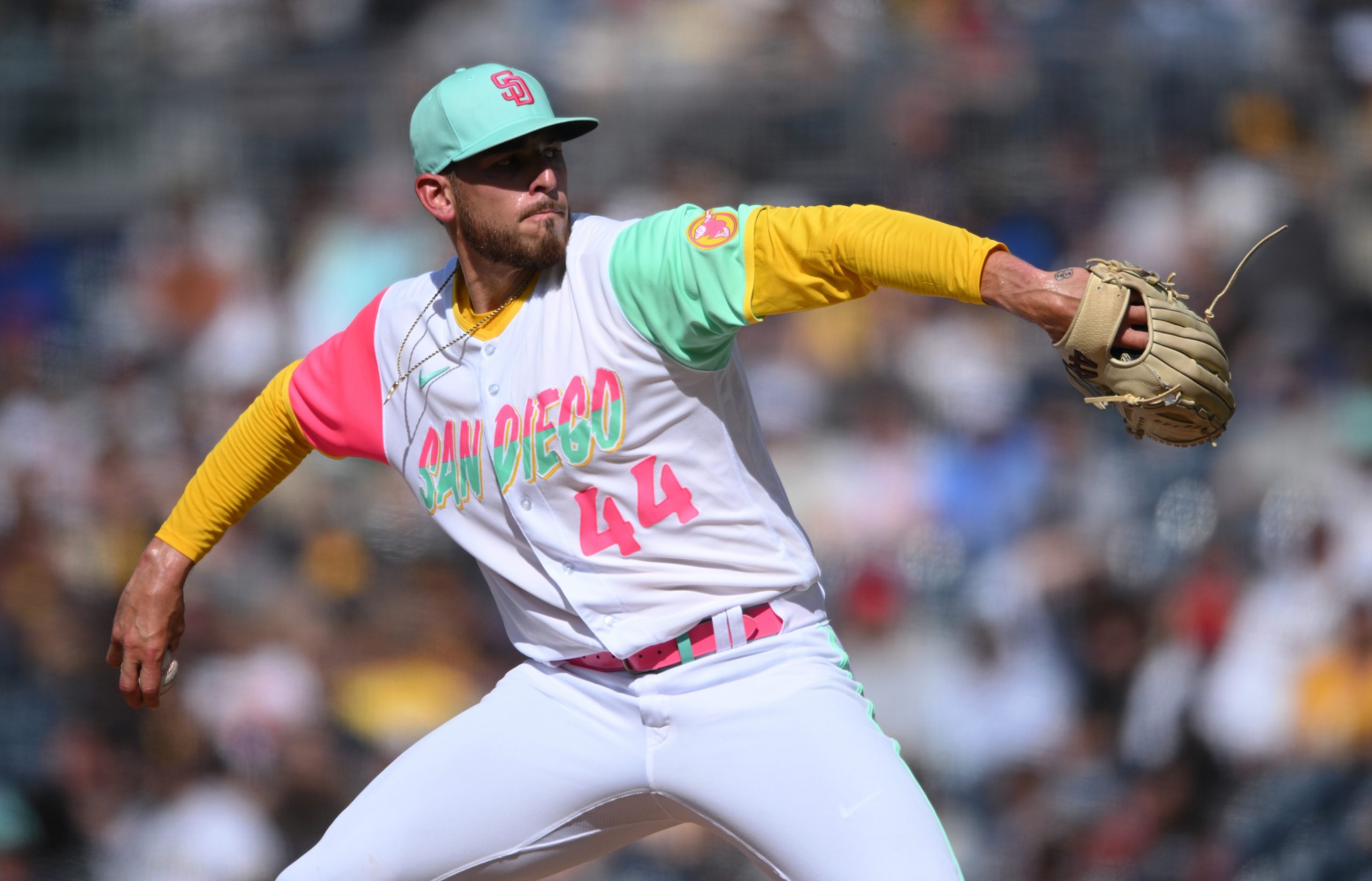 To say the Padres took the league by storm at the trade deadline would be the understatement of the season. Although it has been a couple of days, it's still worth noting their significant moves. It started with acquiring the league's best closer of the past 5 years, Josh Hader, from the Brewers. Then, they landed the generational talent Juan Soto and another incredible hitter with another former National in Josh Bell. The Rockies didn't make any moves at the deadline, but they've also upset the Padres often this year. With so many moving parts in this series, there's plenty of ways to make it profitable. Along with this same game parlay, be sure to check out our thoughts on the side and total for all of today's games.
Padres – 1st 5 innings/ML (-130)
Joe Musgrove 6+ strikeouts (-195)
Brandon Drury 2+ total bases (+130)
Let's take a closer look at each leg of our same game parlay.
Padres – 1st 5 innings/ML (-130)
In the midst of all of the Juan Soto hype, several of the other transactions the Padres made were overlooked. Along with Josh's Bell and Hader, they also acquired Brandon Drury from the Reds. While he is lesser-known due to the smaller market of Cincinnati, he's the guy who had the 1st-inning grand slam last night. Such a stacked lineup is in place to support the Padres' great starting rotation led by ace and NL Cy Young-candidate Joe Musgrove. Also lost in the shuffle was his new deal. San Diego locked him up with a 5-year, $100 million contract earlier in the week. The type of commitment should provide him even more confidence on the mound.
Musgrove has already led the Padres to a 9-0 win over the Rockies earlier this season. That performance should be a reminder that although Colorado has given San Diego fits at times, it's not always perfect. That's been the case for Rockies starter Kyle Freeland. It's true he's helped beat the Padres this year. However, he allowed 5 runs in just 4.0 innings in his most recent start against them. Now that Musgrove is on the mound opposite him, he cannot rely on the kind of run support he had in that game. Even before Soto and company joined the lineup, the Padres swept the series-opening doubleheader. Now with the lineup loaded and Musgrove on the mound, expect them to repeat last night's dominant performance.
Be sure to check out our full game preview for the Colorado Rockies vs San Diego Padres
Joe Musgrove 6+ strikeouts (-195)
While new closer Josh Hader is known for his strikeout rate, Musgrove is not far behind. He's not quite up to his 12.48 K/9 when he originally joined the Padres, but he's been living up to it enough to earn him that new contract. He should continue to do so against the Rockies today. Admittedly, he had just 4 strikeouts the last time he faced them, but that's also why we're going with the alternate number. Musgrove should have no issue with hitting it, as he rang up 8 Rockies in his first start against them this season, which was also in San Diego. 
Not only did he just have another 8 strikeouts in his most recent outing, he's hit that number quite often. After opening the season with 8 strikeouts, he's had at least 6 in 13 of his 18 starts this season, including a 10-strikeout performance against the stacked Dodgers lineup. Finally, Musgrove loves facing the Rockies at home. In 3 home starts against them last season, he recorded strikeout totals of 11, 6, and 11 again. With that type of track record and the new job security, expect Musgrove to mow down plenty of Rockies. 
Don't miss our MLB mega parlay for tonight's action (+928 odds!)
Brandon Drury 2+ total bases (+130)
While Drury hit a grand slam in his team debut, we're not targeting him solely for that reason. With all of the hype surrounding Juan Soto, Josh Bell and Josh Hader, Brandon Drury is largely overlooked. The former Red was easily their best hitter, and has the power to take the laces off the ball. He came over to the Padres just before reaching 100 hits on the season, and after reaching at least 20 doubles and 20 home runs. Along with a triple, he's racked up 186 total bases, the 18th-most in the league. That's more than Soto and just 2 behind Machado. Not only are we getting much better value by not targeting the superstar names, it's for good reason. Drury has been the best out of all of the aforementioned hitters against Freeland. He's 5-for-10 against the lefty, with a .900 slugging percentage. For some perspective, Soto is just 2-for-13 against him. With such great odds for a guy with better success, let's trust Drury to show out for his new team.   
Also check out our YRFI/NRFI best bets for today's action!
What is a Same Game Parlay?
Check out our guide on what is a same game parlay and where can I bet it?
Pickswise is the home of free MLB picks and predictions. Make sure to also check out our MLB parlays and MLB prop bets tabs for more expert picks.
The post MLB Colorado Rockies vs San Diego Padres same game parlay (+380 odds) today 8/4: Brandon Drury, Joe Musgrove perform in Petco Park appeared first on Pickswise.