MLB Thursday YRFI/NRFI best bets today 8/4 – Early action in the Big Apple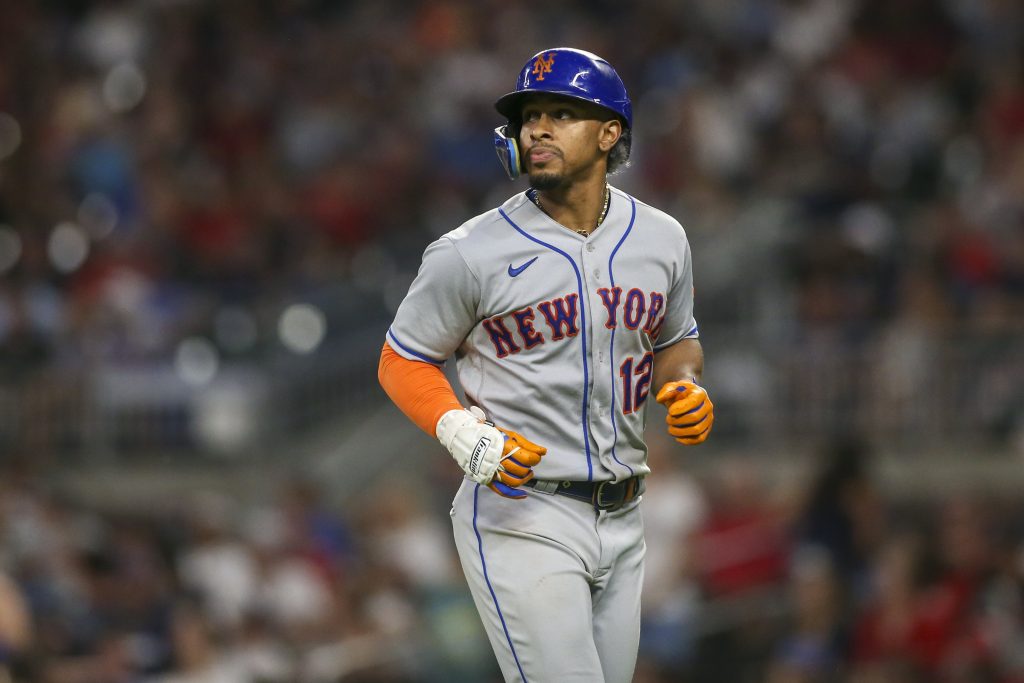 Thursdays in the MLB generally provide a smaller slate, as transition day for teams between their midweek and weekend series. However, that does not mean there isn't value out there. That's why we've broken down all the day's matchups for you. Better yet, we have our best bets for whether or not a run will be scored in the 1st inning to get you paid as quickly as possible. Rather than sweating out a 3-hour game, these take just about 15 minutes. Although it's a smaller slate, there are still games starting in the early afternoon and all throughout the evening. Along with these early plays, be sure to check out our thoughts on the side and total for all of today's games.
Let's take a closer look at my 2 favorite YRFI bets for today.
Atlanta Braves vs New York Mets YRFI (-105)
We're kicking things off being quite the contrarian. Predicting a run in the 1st inning in a game that features 2 starts with 13 and 11 wins may seem ridiculous. However, it limits the juice, and we're not only targeting it just for that reason. First and foremost is the Braves and their stacked lineup. Specifically, the top of their order is loaded. Led off by Ronald Acuna Jr, they have 3 of the league's best right behind him. Dansby Swanson has the 4th-most hits in the National League, Matt Olson has the 2nd-most doubles in the entire league, and Austin Riley has the 2nd-most home runs in the NL. 
The argument is that Carrasco didn't allow a run in the 1st inning throughout July. However, he faced the Marlins, Cubs, and Rangers in 4 of his 5 starts, all teams below .500. His 2 starts prior were against the Astros, and they lit him up for 4 runs in the 1st inning of each of those games. Similarly, Kyle Wright has been great for the Braves this season. However, the Mets scored 2 runs on him in the 1st inning in his only start against them. That's just part of what has the Mets as the highest scoring team in the 1st inning at home. With this game Citi Field in New York, expect these teams to give the Bronx Bombers (Yankees) a show while they rest on Thursday.
Be sure to check out our full game preview for the Atlanta Braves vs New York Mets
Chicago White Sox vs Texas Rangers YRFI (-105)
While these teams didn't play each other yesterday, they were both able to produce a run in the 1st inning. Whether we get a run from each again today or even if only 1 of them produces, we should still have no issue hitting this 2nd play. The Braves and Mets feature 2 established starters, while we'll be picking on a guy making his major league debut in this game. The Rangers called up Cole Ragans yesterday and pushed back Glenn Otto's start to tomorrow. Not only is Ragans making his debut, he's doing so in just about the worst possible matchup. The youngster is a lefty, and the White Sox have been famous for hitting such pitching for multiple years now. 
They've been the best against lefties at times this season, and are currently 3rd, behind only the Yankees and Braves. As if the matchup wasn't bad enough already, the Sox lineup should be bolstered even more. Luis Robert has been cleared to return, who generally bats 3rd in the order. Along with Eloy Jimenez now healthy and Jose Abreu being 1 of the American League's most consistent hitters, Chicago should get this game started with some fireworks. Even if not, the bottom of the inning features home run derby-participant and AL all-star Corey Seager for the Rangers. Along with Marcus Semien, who had 45 home runs last season, leading off for Texas, both sides could produce early on.
Be sure to check out our full game preview for the Chicago White Sox vs Texas Rangers
Pickswise is the home of free MLB picks and predictions. Make sure to also check out our MLB parlays and MLB prop bets tabs for more expert picks.
The post MLB Thursday YRFI/NRFI best bets today 8/4 – Early action in the Big Apple appeared first on Pickswise.