New York Online Sports Betting Guide: What We We Know So Far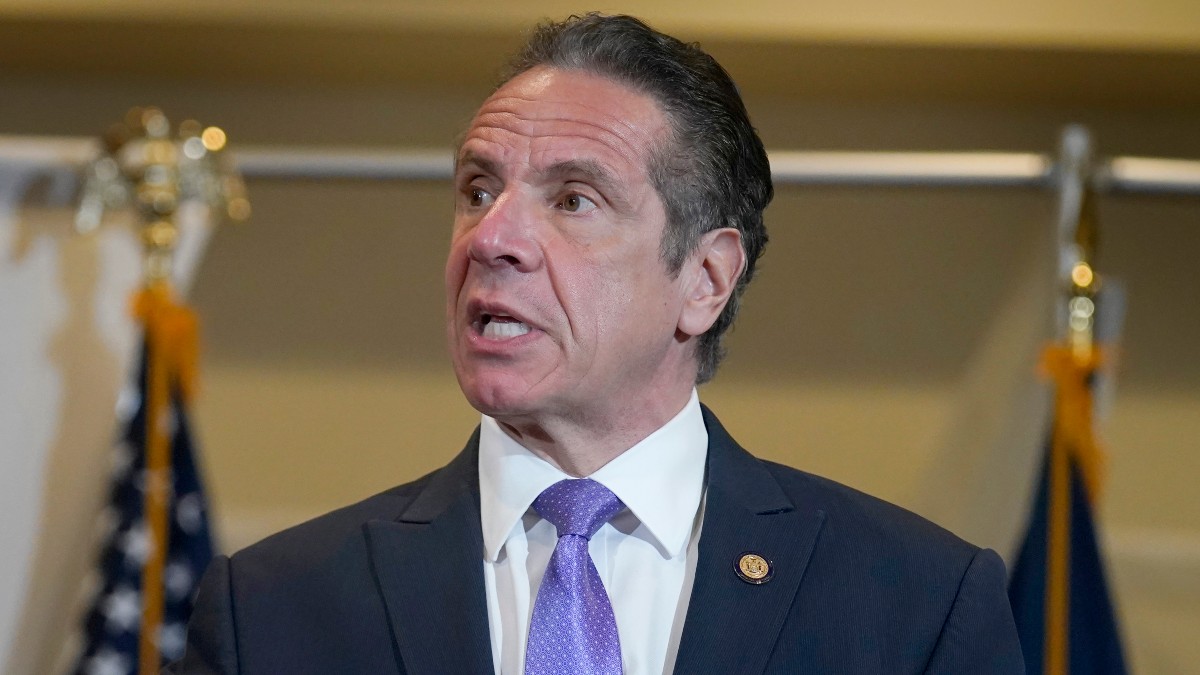 New York's online sports betting legalization dust is beginning to settle, helping to clear a few major questions around one of the nation's most important legal wagering developments. Here's what we know about an online betting structure that even New York lawmakers are still trying to figure out:
New York Online Sports Betting Structure
The New York State Gaming Commission, a government entity that also oversees the New York Lottery, will determine which sportsbooks enter the market. The legislation requires them to pick two "platform providers" that would each pay $25 million for a 10-year licensing agreement. The two winning platform providers will associate with at least four total sportsbook brands, or what the industry calls "skins."
Speaking at a Susquehanna International Group conference Wednesday, Sen. Joseph Addabbo told attendees the NYGC would have a wide range of possible options for the two platform providers, this according to gaming lawyer Daniel Wallach, who participated in the event. The winning platform providers could include winning bids from one or some combination of:
The state's four upstate commercial casinos
Three Native American gaming tribes
Racetrack/casino facilities such as MGM's Yonkers Raceway and Resorts World at Aqueduct Racetrack
Technology companies such as Kambi, IGT, Scientific Games and others, several of which have existing deals with marquee sportsbook brands
Any other independent sportsbook operator or its parent company
New York's constitution requires all online gaming to run through servers physically within upstate casino properties. The winning platform provider would pay the host casino $5 million annually to host their server; presumably, a winning platform provider bidder with a commercial casino partnership would not have to pay itself this fee.
Critically, this arrangement supersedes any existing "skin" deals with the casinos or tribes. That had included:
Direct "first-skin" agreements between the four upstate commercial casinos and their respective existing retail sportsbook operators: DraftKings, FanDuel, BetRivers and bet365
"Second-skin" agreements, including deals struck by PointsBet and Penn National's Barstool Sports
Tribal skin partnerships, including Kambi and Caesars/William Hill
The approved structure contrasts lawmakers' planned 14-skin model, where the four casinos and three tribes would each have rights to two skins apiece. Most of the aforementioned deals were struck with hopes that model would pass.
How Bids Will Be Selected
Under the enacted plan, the winning platform providers must, between the two of them, guarantee at least four customer-facing betting brand options. The NYGC will consider the number and quality of the platform provider applicants' brand partners when determining the winning bidder.
Other factors such as prior business record, employment demographics and affiliations with New York Native American tribes will all be considered, but tax rates will likely be the most critical determinant. Gov. Andrew Cuomo made it clear this market's sole priority is maximum government revenue generation, so companies that agree to the highest tax rates will assuredly have a huge edge in the bidding process.
The NYGC will have to issue all online operator applicant criteria by July 1, 2021. Applicants would have 30 days to submit their applications. The NYGC would then have to announce the winning platform providers within 150 days after final applications were submitted.
Bidding Process Set to Be Wide Open
Policymakers, stakeholders and industry observers believe it is too early to say which entities – or even which type of entities — will earn the platform provider licensees. Educated speculation has envisioned any of the following hypothetical scenarios;
A major business-to-business tech provider such as Kambi; the company could then use its platform provider licenses and select existing brand partners such as BetRivers and Barstool as its two skins
A leading sports betting conglomerate such as Flutter Entertainment, which owns FanDuel and FOX Bet
A major casino company with significant name recognition such as Caesars Entertainment, which could use its eponymous sportsbook as well as its William Hill brand
Some sort of agreement between two or more sports betting, casino, gaming or other companies that work together to earn a platform provider license. For example, an independent market leader such as DraftKings or MGM could hypothetically strike a deal with a smaller competitor
It's far too early to tell how this will shape out, but it theoretically levels the playing field.
For example, BetMGM, which would have likely been excluded under lawmakers' original 14-skin plan, could try its hand at a bid on more equal footing. "Second-skin" partners such as Barstool and PointsBet also won't have to compete with the existing "first-skin" partners.
Early Favorites Emerge
Industry observers are already giving DraftKings and FanDuel, the nation's two highest-grossing sportsbook operators, an early edge in the bidding process.
At Wednesday's Susquehanna conference, company analyst Joe Stauff said the two sportsbook giants had advantages not only from their size and financial resources, but their existing relationships in neighboring Pennsylvania and New Jersey. With a significant portion of those companies' revenues coming from New Yorkers, Stauff said New York officials would be more inclined to grant those two licenses to help keep more money within state lines.
Both companies released statements praising the New York betting legislation Wednesday. This comes as the two companies have been mired in a multi-year legal battle with New York officials over their flagship DFS products.
Other Things We Know For Certain
The lengthy budget bill that ratified legal online sports betting helped clarify the future wagering structure by eliminating several other gaming proposals;
No in-stadium sportsbooks: In-stadium betting kiosks at major pro sports venues such as Yankee Stadium and Madison Square Garden were excluded from the final bill. These would have had a comparatively negligible impact on total betting handle, but it would have been a significant intangible cultural boost to legal sports betting's reputation if Americans could physically place a wager within some of the nation's most hallowed sports arenas
No downstate casino licenses speed up: Some lawmakers had sought to expedite licensing for three downstate casino licenses from 2023 to 2021. That was not included in the final budget, and Cuomo spoke in opposition to any further casino expansion at a press conference earlier this week
Other Things We Don't Know Yet
New York sports betting's most important unanswered questions are the winning bidders' identities. Many other key questions remain, including:
Launch date: Policymakers initially hoped for a launch ahead of the 2021 football season, but quickly extended that timeline to the 2022 Super Bowl. That goal depends on the aforementioned bidding process – and potential legal challenges from losing bidders
Tax rate: Cuomo is expecting tax rates around the 51 percent tax on gross gaming revenue DraftKings paid New Hampshire for exclusive online sports betting rights. It remains to be seen how much two separate platform providers (which must have four total brand partners) will pay for an oligopoly instead of a monopoly
Revenues: Cuomo projects $500 million in annual tax revenues at market maturity, a figure many industry analysts find implausible. Much will depend on the winning bidders (and, more importantly, the winning tax rate)
Brand participation: The law requires at least four customer-facing brands but has no limit. It still seems unlikely many more than minimum will enter the market. Much depends on the partnership structure of their affiliated platform providers, but assuming a massive tax rate, few brands will be willing or financially capable of existing in such a structure.
Future market: The law permits future platform providers if in the state's "best interest," but they would be required to pay the same taxes as the initial two winners. It seems improbable a company would pay the same fees for a three-party market that was paid for a two-party market
Tribal objections: The Oneida Nation opposed the sports betting model passed within the 2021 budget and could threaten to withhold millions in annual slot payments. The bill gives extra priority to platform providers affiliated with state tribes, but legal action from the tribes (and, possibly, other gaming stakeholders) could jeopardize the state's existing gaming structure as well as its online sports betting market even before it begins